Civil War 4 Friday Night Team Tournaments!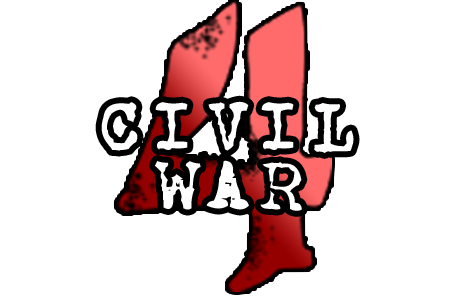 Friday: 6pm doors open at Venue 7pm tournaments start.
Team tournaments:
KOFXIII "Hot Potato" 3v3 tournament_ 3 people, 3 characters, 1 team, 1 stick. 
5$ per person, double elimination. 2 of 3 matches. 
Street Fighter AE "character auction" 3v3 team tournament
- Each character will be auctioned off once, then allowing you to form teams.  Obviously, max of 13 teams. 
Double Elimination, pokemon style, 1 match per character. Always 1 set.
UMVC3 3v3 team tournament
-5$ per entry. 
-Single Elimination. 1 game per player.
Street Fighter X Tekken Pair Play Tag Battle
2v2
5$ per player. Double elimination.  2 of 3 games.
200$ pot bonus! 
Mortal Kombat 9: Tag Battle
2v2. Double Elimination.
5$ per player. 
Additional Events can be added as necessary!
Arcade Games! (available 24/7, tournaments possible on ad-hoc basis)
A sit down Naomi Universal cab with a Naomi GD-ROM w/ CvS2, MvC2
Astro City w/ MVS: Garou, Real Bout 2, SS2, SS5sp, Last Blade, as well as multi carts
Impress w/ CPS2: A2, A3, MvC, VS, VS2, ST(jp)
MK4 dedicated cab running UMK3
American woody upright w/ viewlix layout w/ CvS2/ MvC2
American woody upright w/ viewlix layout w/ 3rd Strike or CPS2 games
Big Red Neo Geo 4 w/ MVS Games
American woody dedicated SF2:WW cab with Super Turbo running 
 
Short URL for this post: http://tmblr.co/Z0tpBxJtc5_u