Civil War 4 Registration Timeline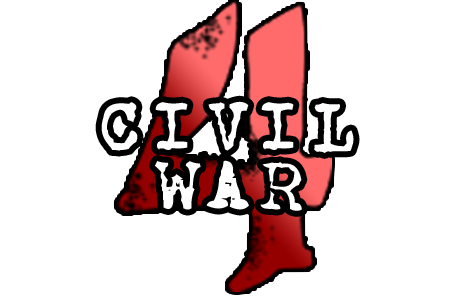 Civil War 4 Registration Timeline
Tuesday, April 24th, 11:59pm Cut off for 30$ preregister venue fee 

Non paid invoices will be edited and resent at the 40$ venue fee. 
Thursday, April 26, 5 p.m.: Cut off for online registration
No more new pre-registrations
Thursday, April 26, 7 p.m.: Cut off for completing Paypal payments
Any pending Paypal bills will be cancelled at 7 p.m.

If not paid by this time, registration is cancelled and player will need to register on-site. If you do not pre-pay you are not "pre-registered."

On-Site registrations will not be seeded and may have to play in conflicting tournaments.
Friday, April 27, 6 p.m. to Saturday, April 28, 12 p.m.: Badge pick-up and on-site registration
Pre-registered players may pick-up badges and pool assignments

Players registering on-site may do so and will be added to pools as space permits

Players who have paid the venue fee may continue to add games as needed until 2 hours before game pools are scheduled to be begin
Registration for any given game ends two hours before first pool is scheduled.
This includes games with 11am start times on Saturday!
These games will likely be: Street Fighter 4: Arcade Edition,  Tekken 6, Blazblue, and Smash Melee Singles. 
Short URL for this post: http://tmblr.co/Z0tpBxJtYbdu